WHO WE ARE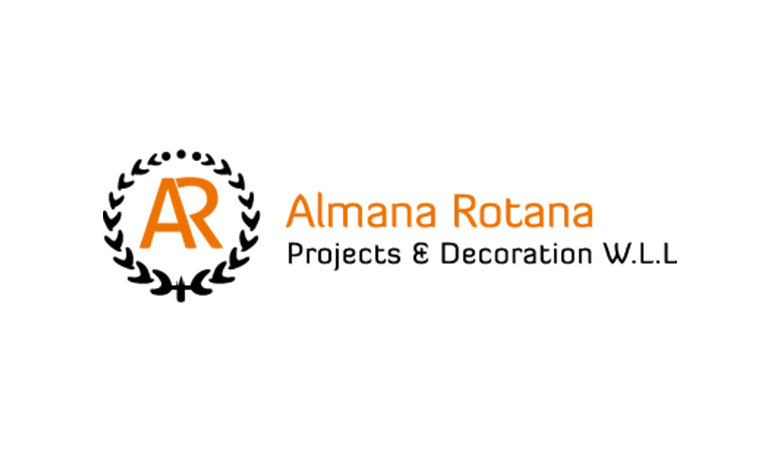 Joint Venture
Ever since Almana Rotana Projects was established, our goal was to be the best . We love what we do and our only reward is a satisfied client. Whether you have something specific in mind, or if you need professional guidance, we are here for you.
Almana Rotana
Our industrial glory comes as a result of the passion for what we do, round the clock R&D and extraordinary talent and workmanship. We are dedicated to produce iconic deliverables that will wow our clients and competitors world-wide
Our Service is not limited to manufacture and installation of the product, during all stages of order fulfilment we offer our staff with high expertise in the field of woodwork, starting from the first meeting with the client, and up to the after-sale.
A friendly sales team provides advice and counselling, an Engineering Team provides the designs, drawings and product engineering to achieve the most possible benefits for the customer in terms of the utilizing of space, ease of use and adapting his lifestyle, a highly efficient and trained Manufacturing Team, a competent Installation Team, and a quick response Maintenance Team.We are ISO ( 9001 : 2015 )certified that providing interior decoration and Carpentry Services.
Vision
"These who accept being in the second place surely do not deserve being in the first place."  This is the first phrase every new employee hears at Almana Rotana Projects and Decoration.
Our vision is not that hard to grasp although it is not that easy to achieve either. We never settle for "good" or "acceptable" because our vision is to be and stay the best at what we do. We at Almana Rotana Projects dedicate every day of our life to sustaining the image that made us what we are today
Mission
Our mission is to keep evolving at a faster rate than anyone else. Our high calibre standards and extremely stringent QA processes guarantee us the lead. Unlike many competitors, our objectives are not calibrated towards monetary gains but more importantly towards industrial excellence. We strive to be your one stop shop in Qatar and we promise to deliver the best thing your money can buy.
Our Quality
Time and budget, The company is committed to working within the finest product quality standards and the quality of the production process with a focus on the product being delivered within time schedule and within the client's budget.
This is evident in the nature of the raw material and the accessories used which is the basic substance in the final product. The components and raw material will be resourced from the largest and most well-known brands and manufacturers. To convert these materials to a final product the company provides production lines that include automatic machines and well-trained operators.
Our Services
Fire Rated Timber Door With Acoustic BS & UL
Almana Rotana Projects and Decoration is a certified Fire Rated Door manufacturer, gives assurance on high quality fire door products as we follow certain standards to the original product specification of our independent source and from BM Trada (British Standard ) & Intertek ( Laboratory Standard) as our certifying body. We are certified to manufacture single and double fire rated doors 30, 60, 90 and 120 minute in three-layered particle board where leaves are lipped with hardwood and of various types of finishes. We have a test evidence from our certification which is designed to evaluate the fire resisting capabilities of our door sets. It therefore confirms the integrity of a fire door which assures that the product has been properly tested, is manufactured to a consistent high standard, in good performance and fit for purpose. To make sure that our system is on track and still effective, we comply with the yearly audit of BM Trada.
Non-Fire Rated Timber Door
Almana Rotana Projects and Decoration engages also in the manufacturing of non-fire rated doors which are made of particle board with a solid hardwood lipping. It is manufactured specifically and ideally as a solid core timber door which can be in single and double door configurations and on different finishes such as veneer, laminate , Carving, paint, depending on the customer's requirements. Most of all, Almana Rotana Projects and Decoration assures of a good quality fabrication and installation of the said products.
Wardrobe :
Sliding
Made from MDF 18mm panels with a layer of melamine that comes in different surfaces  like plane or textured and many finishes like walnut, zebrano, cherry and other finishes that simulates natural timber. Also available in solid colors like beige and white.
Walk-In
Made from MDF 18mm OR 36mm panels , finish vary and can be made from melamine, veneer, PVC or paint. The sizes and units can be fully customized to fit client requirements.
Swing
made from 18mm MDF doors connected with concealed hinges with the carcass. Can be finished with natural or recon veneers, stained or having transparent finish. Available in many veneers like walnut, mahogany, ash, oak, zebrano and much more.
Kitchen
At Almana Rotana Projects, we design and build handmade solid wood kitchens. Using fine materials, classic and contemporary style, and close attention to detail. Our handmade fitted furniture will complement your tastes and needs, creating an exceptional effect that is individual to your needs and requirements
CNC
Our CNC machining process works on the Cartesian coordinate system (X, Y, Z) for 3D motion control. Parts of a project can be designed in the computer with a CAD/CAM program, and then we cut  to produce a finished part.Almana Rotana's CNC process  is ideal for hobbies, engineering prototyping, product development, art, and production work.
Parquet & Marketri
Almana Rotana Projects is known to be the leader in the supply and installation of quality parquet flooring, together with decorative borders and medallions and various types of hardwood flooring. We have been installing Hardwood Plank, Parquet (Herringbone, Versailles Basket weave etc. in Oak, Wenge, Doussie, Maple, Walnut), Centre Pieces and Borders and providing excellent service. We provide a full design service and have a vast range of designs in parquet from which you can choose from.
Cladding
Almana Rotana Provides that different boards forms and colours, that allows spectacular decorative and aesthetic solutions preventing water intrusion into the structure and adding to the layers of insulation used to keep internal temperatures stable. Cladding also serves an aesthetic function, as it is generally attractive and interesting to look at. Materials used for cladding are usually installed over a membrane such as house wrap.
Almana Rotana Projects have the resources to provide the best wood cladding services.
Exhibition-Event stands
All exhibition stand construction will be carried out in-house at our 4,000 sq ft site enabling you to come and inspect any work in progress for your peace of mind. We will take care of the complete project management of your exhibition stand, we will liaise with exhibition organisers, submit drawings, risk assessments and method statements and order the site services. A member of our management team will always be on site to ensure a perfect start to your show wherever that may be in the world.
Customized Office furniture, Dining Table & Chairs
Almana Rotana Projects offers superior office furniture including desks, filing cabinets, Chairs,Table & computer desks and cleverly designed hidden wooden objects.  Also, we are known for the classic and exotic office themes that will make your office stand out from any conventional wooden designs.
Interior Decoration
Wood is a naturally versatile material, filled with visual and tactile variety. Usually it is used for floors or ceilings or walls – but rarely all of the above. The eye finds few places to rest in this dynamic composition and everything stands out in sharp relief against the variegated-but-uniform background. Much like a fully white room, the result is intense and plays on opposites – but unlike an all-white interior space, everything here is somehow made warmer through visual variety and the warm tones of the wood. "The hard lines of the wood, bookshelves and books are contrasted against the soft qualities of the comforter and lava lamp accessory, allowing comfort to penetrate the intensity of the room. An interesting feature in this space is the headboard, which is untraditionally concave. The result of this design is an unbelievably smooth finish that is underplayed, but undeniably stylish."
 Handcrafting
Almana Rotana Projects is proud to be the hub of talent in the wood crafting industry. We produce, replicate and design anything of an interest to the client. They say money can buy everything except talent. At Almana Rotana Projects, we have the talent and capability to transform an immortal tree into pure art that will live for ever.
Our Certificates:
ISO (QMS 9001 : 2015)
Forest Stewardship Council (FSC)
Bm Trada
Intertek
Architectural Woodwork Institute (AWI)
National Fire Protection Association (NFPA)
S. Green Building Council