WHO WE ARE
Exchange house you belong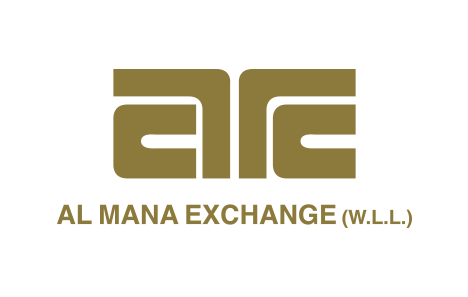 Subsidiary
Almana Exchange W.L.L. is a 100% subsidiary of Almana Group and was established in the year 1979 as a Limited Liability Company.
Visit the Website
Almana Exchange WLL
Almana Exchange W.L.L. is wholly owned and managed by the highly reputed Almana Group in Qatar. The Exchange House is being managed by professional Banking Executives having vast experience in the industry
Almana Exchange WLL is authorized by the Qatar Central Bank and Ministry of Finance, Economy & Commerce, state of Qatar, to execute Foreign Exchange transactions, issue foreign currency drafts, effect Speed Remit transfers and to buy and sell currencies.
The entire operation from front office to Back Office is fully computerized to maintain smooth, speedy, and accurate customer services with ample stress on security and integrity. The Exchange stays open seven days a week, offering its services to the Nationals, Resident Community and visiting tourists. An extensive network of correspondents around the globe provides safe and secure remittance services to the public.
Exchange House is headed by the General Manager, a professional Banker with vast experience in Forex and International Banking Services.
PRODUCTS AND SERVICES
Our correspondent banking tie-up with banks and agents worldwide enables you to send and receive money within minutes. We have a wide range of remittance products and services to choose from:
Telex Transfers: Quick, safe and reliable money transfers to beneficiary accounts:
To Bank accounts with any Bank in :
India
Sri Lanka
Philippines
Nepal
Pakistan
Bangladesh
UAE
Egypt
 Instant Money Transfer to beneficiaries across the world through :
Westren Union worldwide money transfer – send & receive money in minutes globally
Xpress Money Services – send & receive money in minutes globally
IME/RIA – send & receive money in minutes globally
Instant Cash – send & receive money in minutes to major countries
Global IME – send money to Nepal
City Express – send money to Nepal
Buy/Sell currencies:
We buy and sell all major currencies of the world at most competitive rates.
With Five Branches strategically located in the State of Qatar, Almana Exchange offers most competitive rates for remittances and currencies.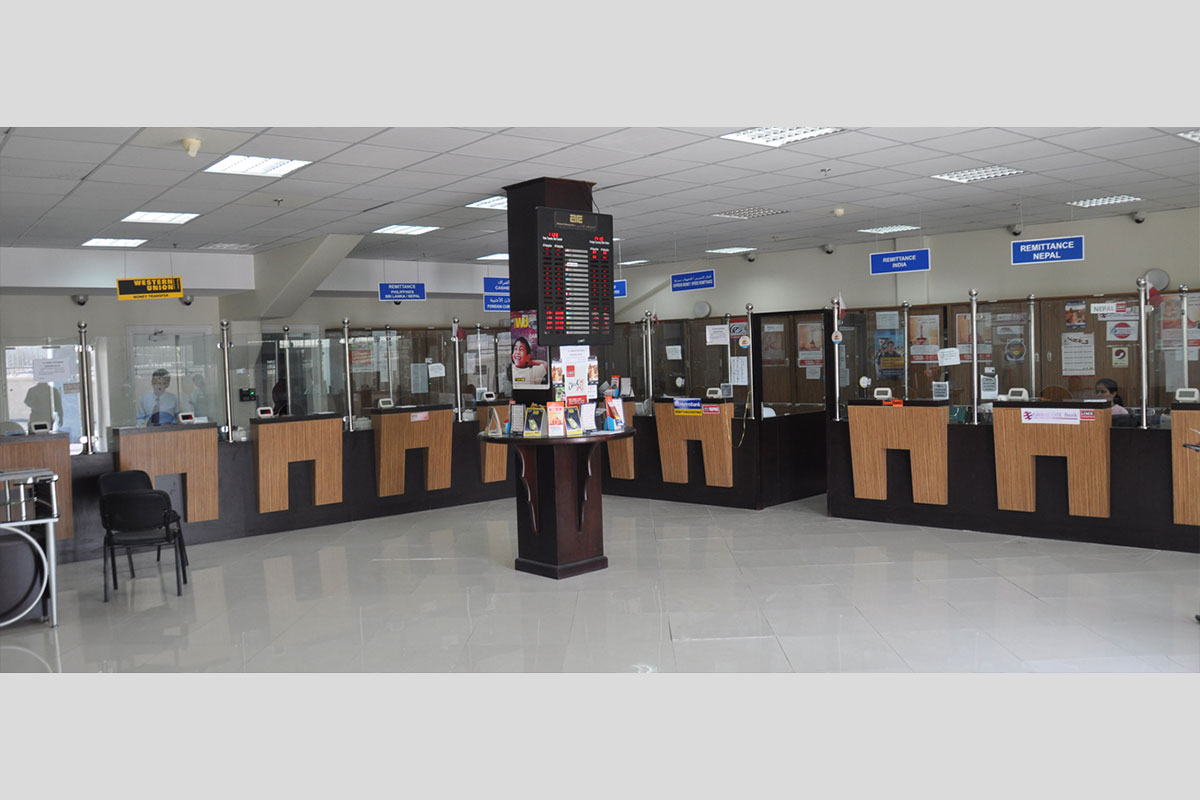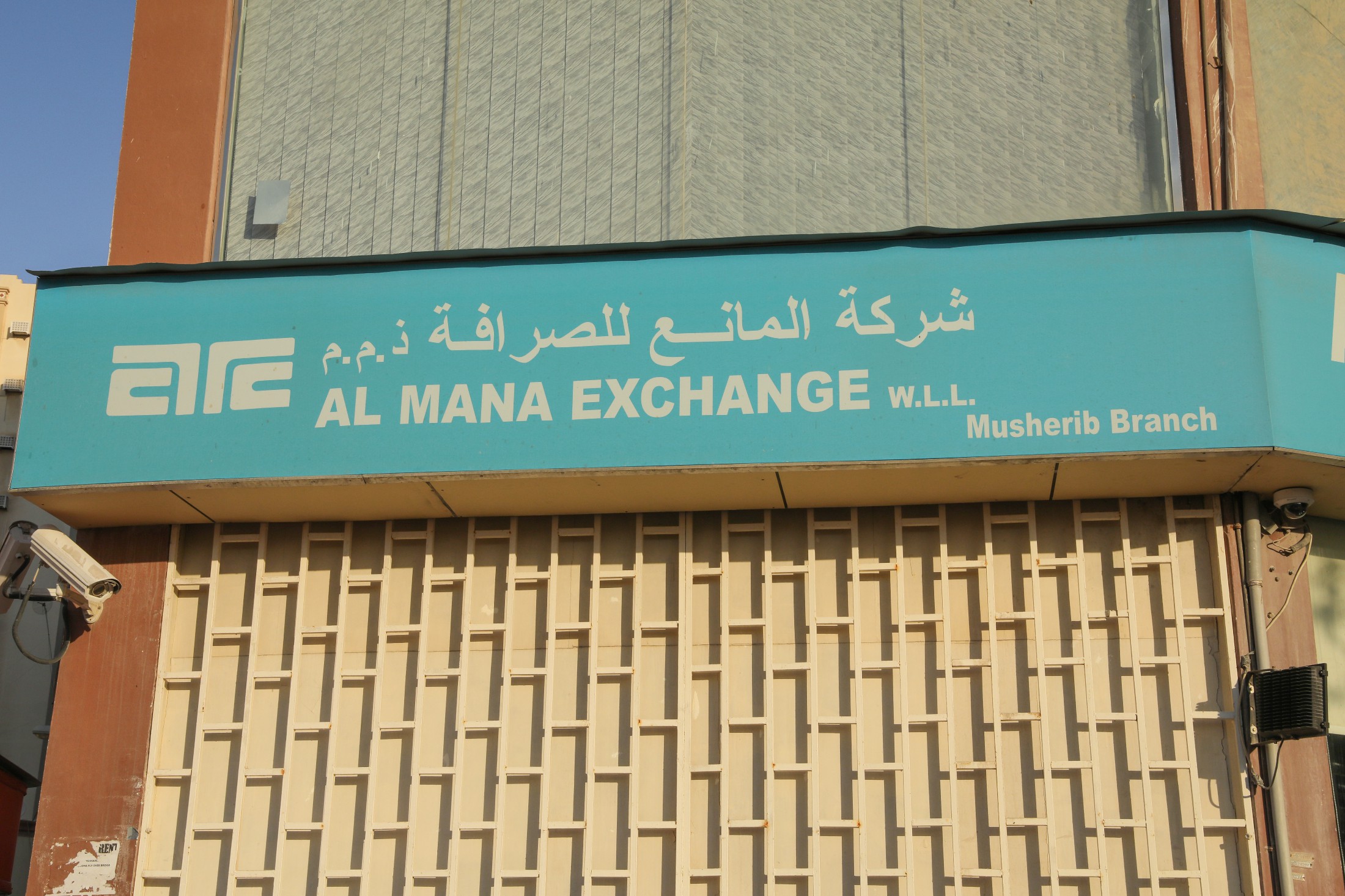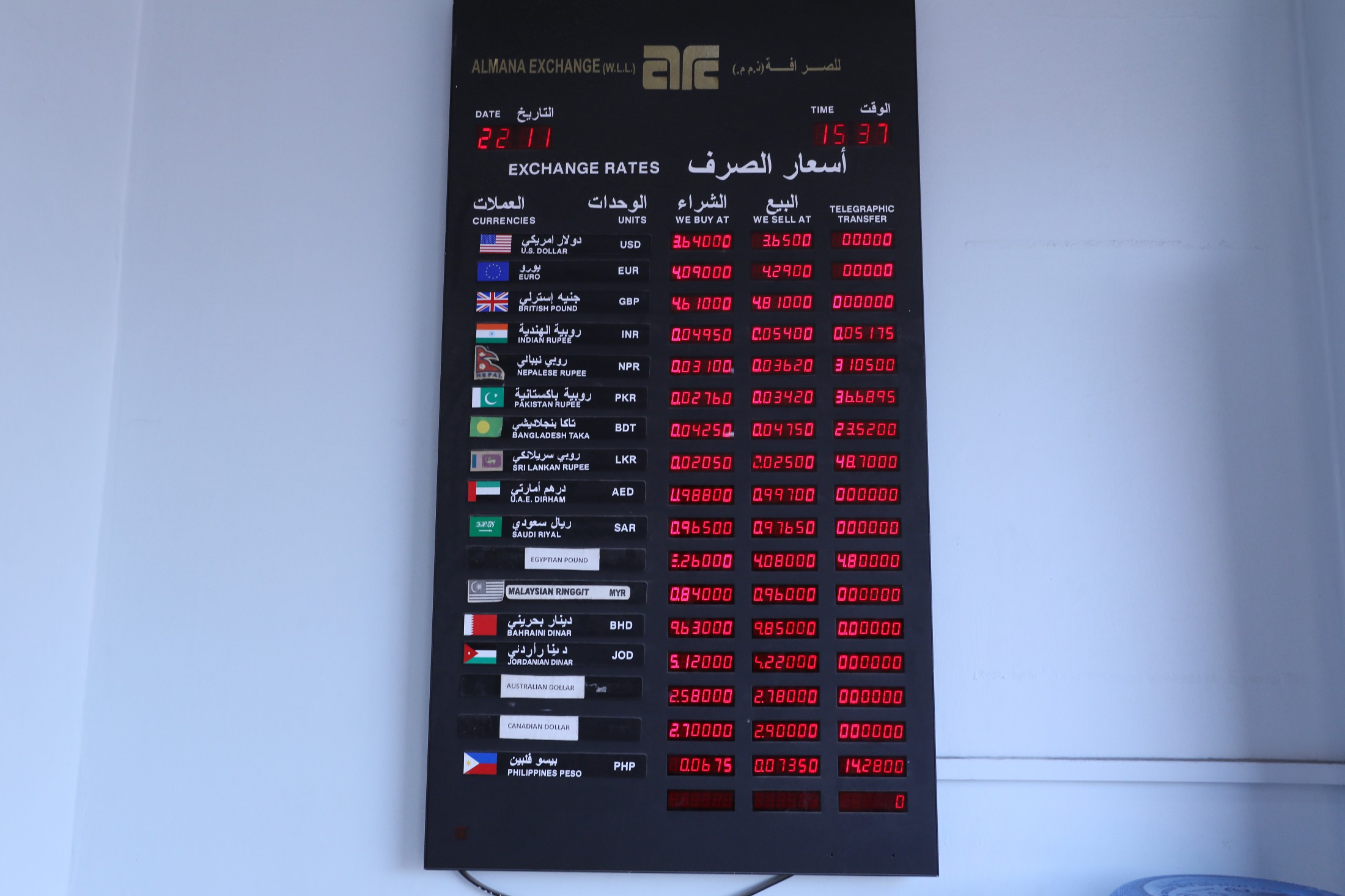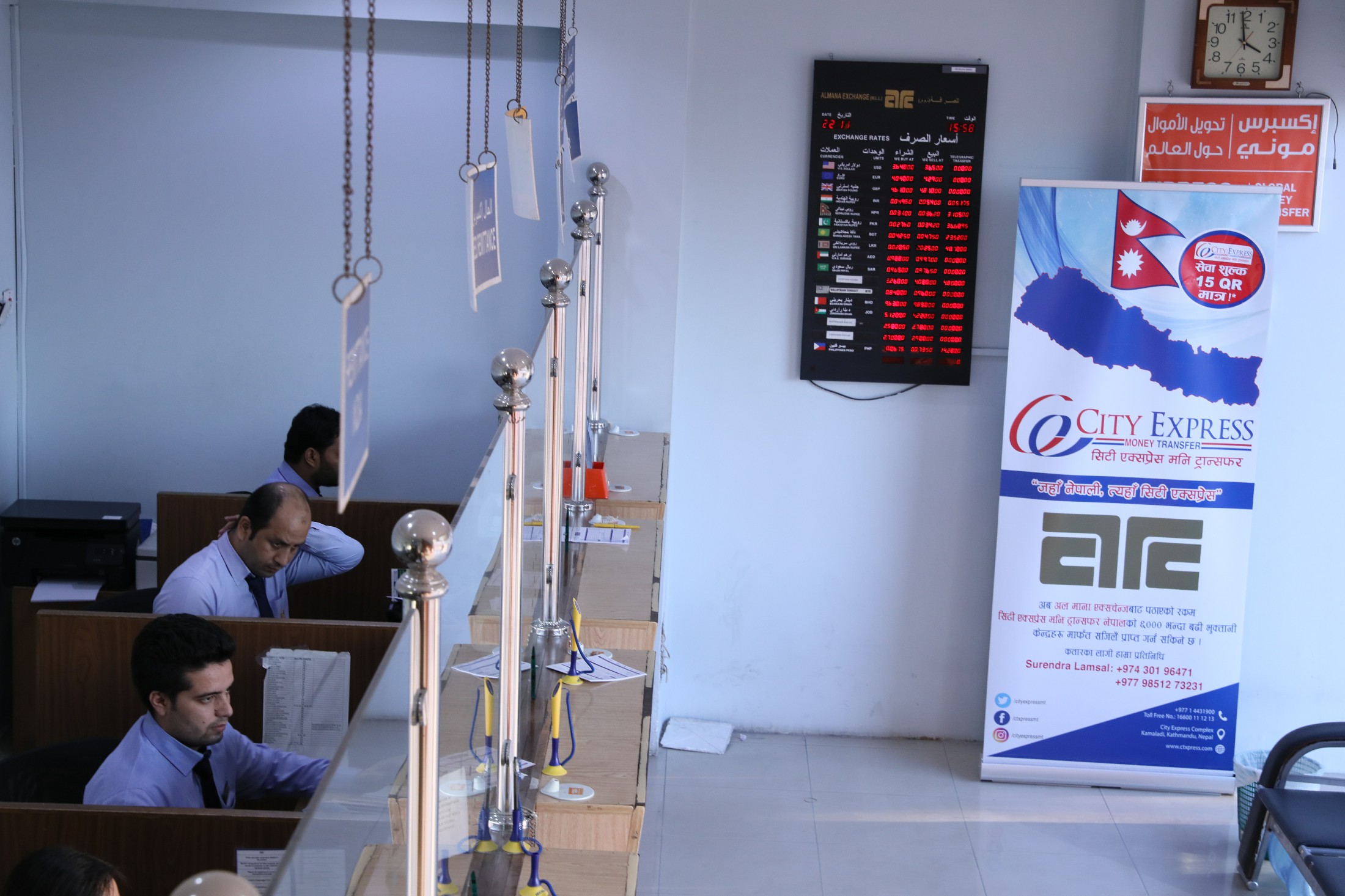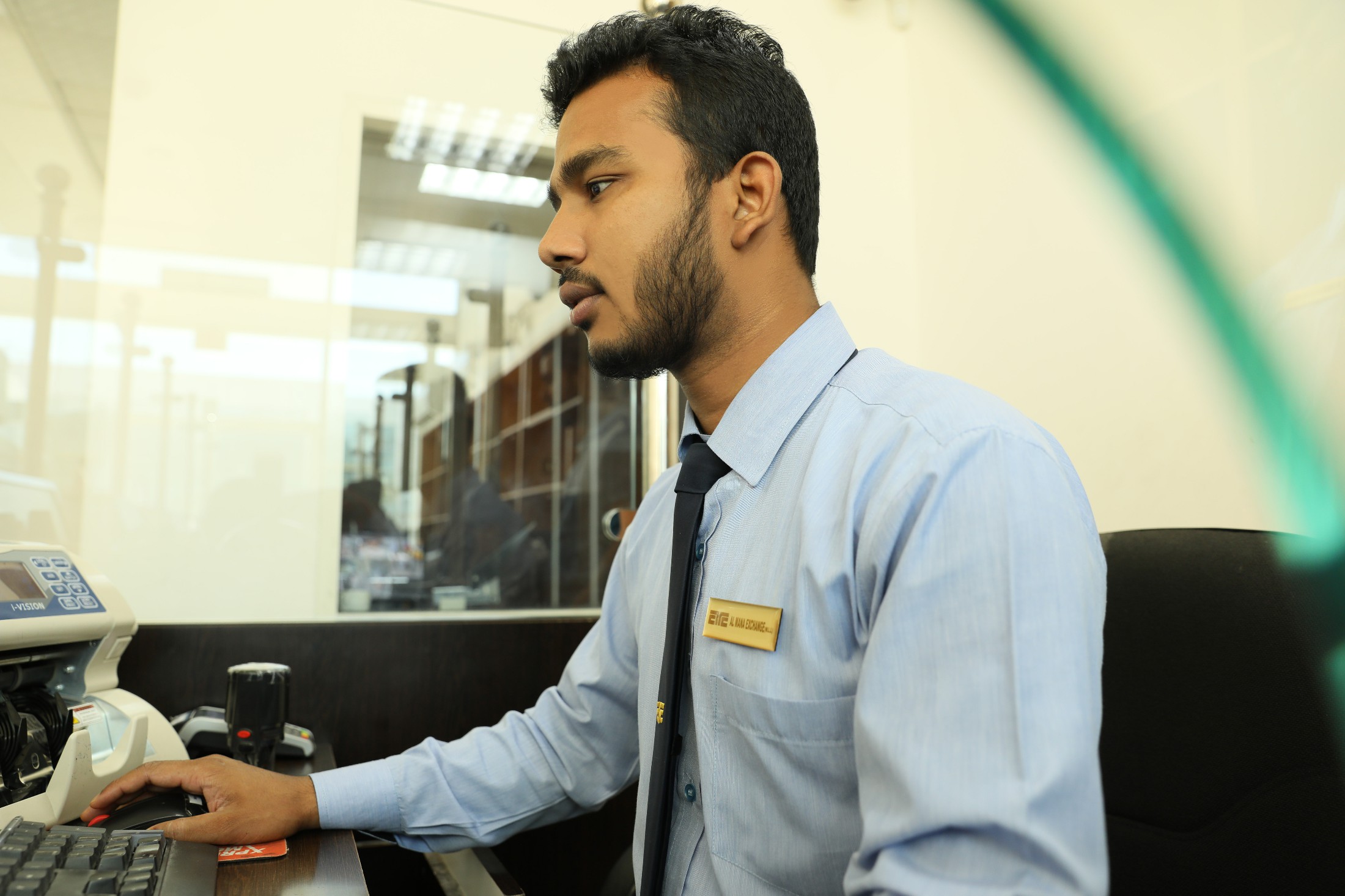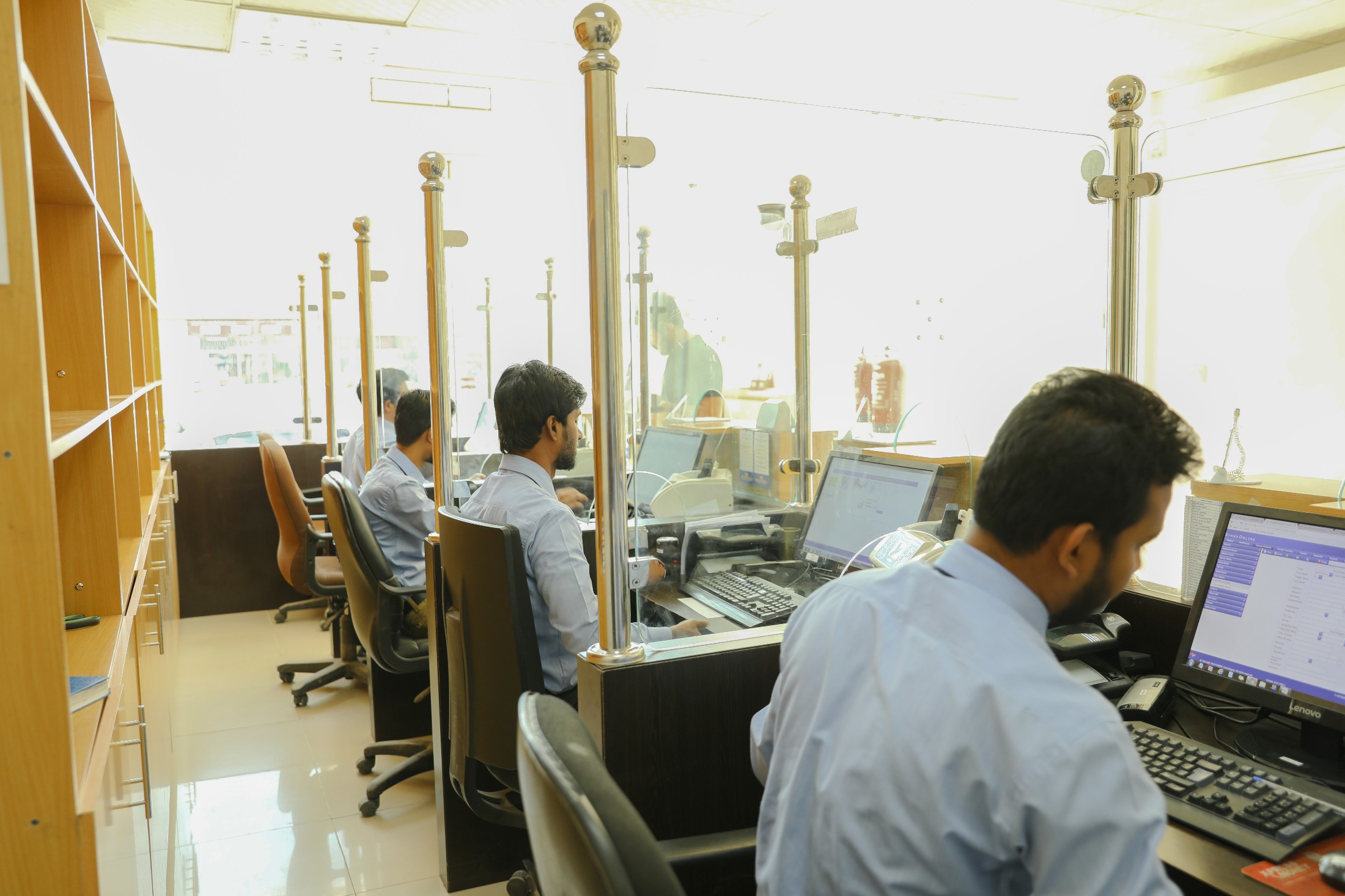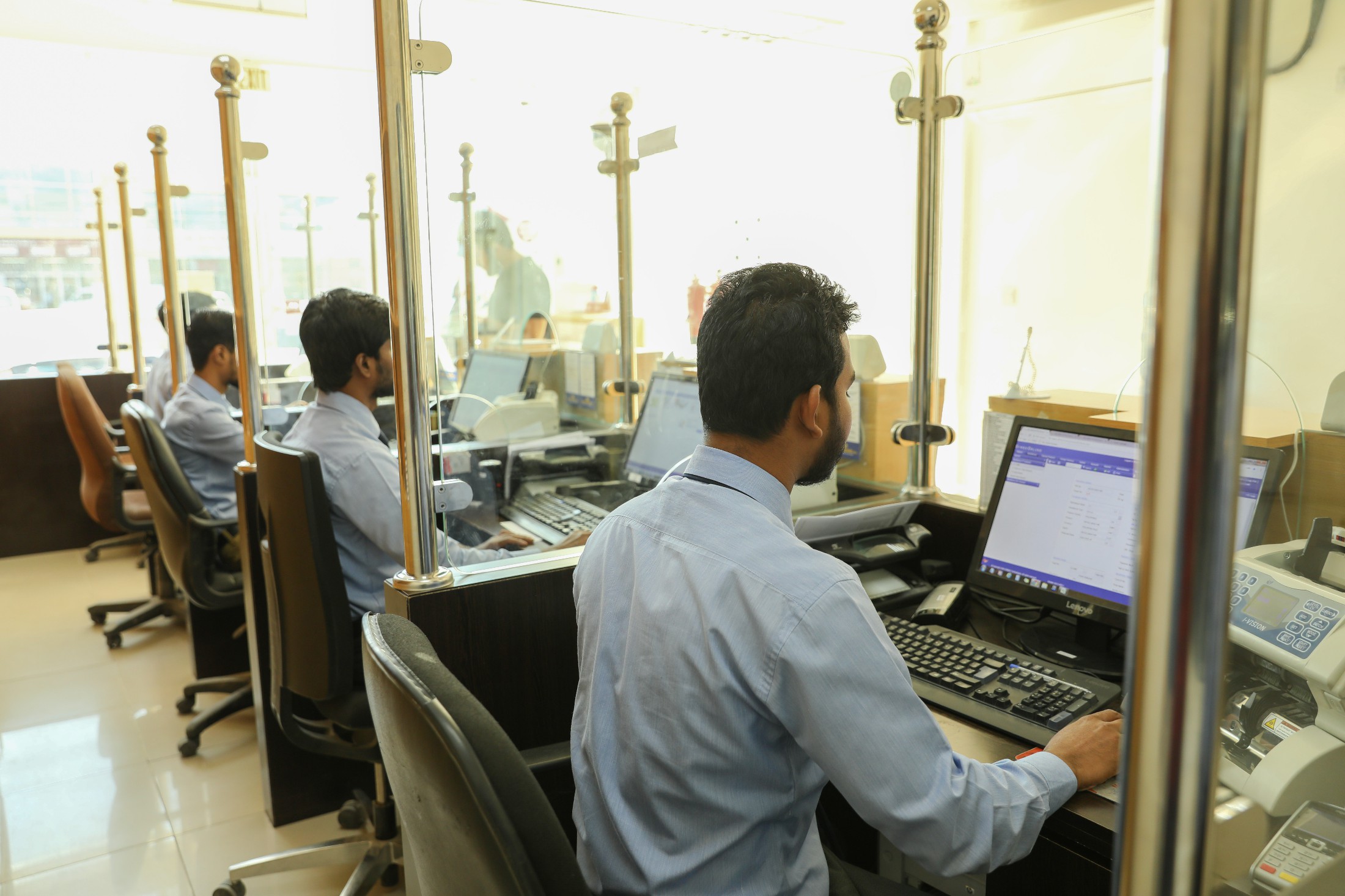 Location
Contacts
Working Hours
Head Office - Msheireb
Sat-Thurs 8.00am - 8:00pm | Friday 4.00pm - 8.00pm
Airport Road Branch - Almana Tower
Sat-Thurs 8.00am - 8:00pm | Friday 4.00pm - 8.00pm
Muntaza Branch - Muntaza Market
Sat-Thurs 8.00am - 8:00pm | Friday 4.00pm - 8.00pm
Asian Town - Plaza Mall
Sat-Thurs 8.00am - 8:00pm | Friday 4.00pm - 8.00pm
Industrial Area - Wakalat Street
Sat-Thurs 8.00am - 8:00pm | Friday 4.00pm - 8.00pm