WHO WE ARE
Providing high quality, rapid and professional galvanizing services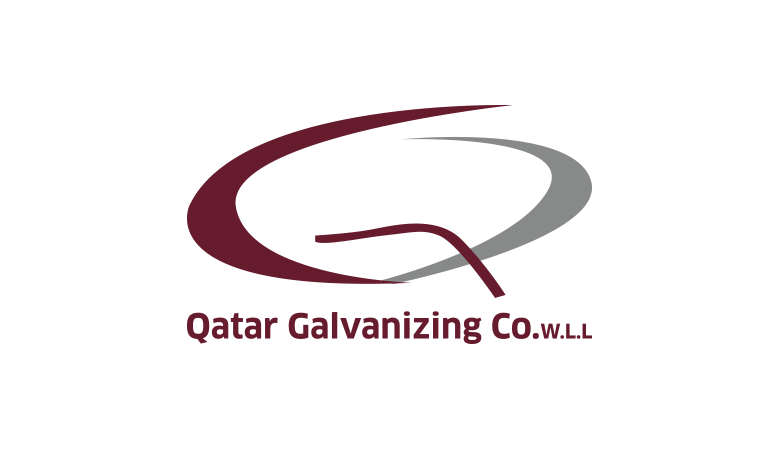 Subsidiary
Qatar Galvanizing Co WLL is a member of Almana Industrial Manufacturing and Services (AIMS) under Al Mana Group. We started our operations in February 2006.
Visit the Website
Qatar Galvanizing Company W.L.L.
Ever since the start of operations, we have built an excellent reputation for providing professional Hot Dip Galvanizing services to Qatar Market in accordance with established international standards such as ASTM A 123 or BS EN 1461.
We also galvanize to comply with special requirements of some of our esteemed clients like Kahramaa. We have achieved market leadership through dedicated efforts of a strongly knit team of highly experienced, motivated, and skilled personnel, led by the management team with over 25 years of experience. We take great pride in providing all our customers with full technical support on all issues related to Galvanizing as and when requested thereby establishing a very strong relationship between us. We have been instrumental in contributing to the growth of Steel Fabrication business in Qatar.
The plant is equipped with the latest technology available in the Galvanizing Industry. This in conjunction with the highest standard of workmanship during all stages of Galvanizing Process enables us to provide our clients with the best quality of products and services.
We have established an integrated Management System (IMS) complying with the requirements of ISO 9001: 2015 -Quality Management System, ISO 45001:2018: 2007-Occupational Health & Safety Management System, ISO 14001: 2015-Environmental Management System and the same is certified by Third Parity Certification Bodies.
All the Galvanizing is carried out to ASTM A 123 and BS EN ISO 1461, and related standards.
The company, with its commitment to Health, Safety, Environmental and Quality, efficient material handling, adherence to committed delivery schedules through proper pre-planning, has become a market leader with a market share of more than 85%.
In addition to local clients we have also been galvanizing for clients based in UAE and KSA for their projects in Qatar.
KEY PERSONNEL:
| | | | |
| --- | --- | --- | --- |
| Mr. Raj Kumar | General Manager Operations | 974 5552 7751 | rajkumar@qatargalvanizing.net |
| Mr. Manoj Kumar | Operations Manager | 974 55848460 | manoj@qatargalvanizing.net |
| Mr. Manoj Charla | Senior Accountant | 974 55877156 | admin@qatargalvanizing.net |
The Galvanizing facilities include the following:
FACILITY:
20,000 sq. meters (Total plot area).
1,500 sq. meter Receiving area or raw material holding area
2,100 sq. meter Galvanizing plant
1,200 sq. meter final product holding area.
SURFACE PREPARATION AND TREATMENT SECTION
Abrasive blast cleaning:
Auto blaster:  An automatic steel shot blasting unit with passage opening of 2-meter width and 1-meter height. The average capacity is 30 Tons per hour for heavy structural steels.
Manual blasting machine:  We have two-point manual garnet blasting unit for odd shaped items.
Pre-treatment tanks:
We have total 10 pre-treatment tanks of dimensions 13-meter (L) x 1.6-meter (W) x 3 meters (H)
Six Hydrochloric for pickling
Two waters rinsing after pickling
One flux-Zinc ammonium chloride solution
Drying Oven:
Overall size 13-meter (L) x 4.6-meter (W) x 4.4 meter (H). All the steel will be heated to a temperature of 50 to 70 degree centigrade before galvanizing in the Drying Oven.
HOT DIP GALVANIZING KETTLE
Zinc kettle size:     13 M (Long) x 1.6M (Wide) x 3M (Deep)
POST GALVANIZING TREATMENT TANKS
One water quenching tank   13-meter(L) x 3-meter (W) x 3 meter (H)
MATERIALS HANDLING EQUIPMENT
2 units of 10-ton capacity each Goliath Cranes in the pre-treatment area.
3 units of 10 Tons capacity joint hoist on the monorail system in the galvanizing area above the zinc kettle.
6 nos. 5 tons forklifts &1 nos. 3 tons of forklifts.
PRODUCTION CAPACITY:
5000 tons per month of heavy structural steel.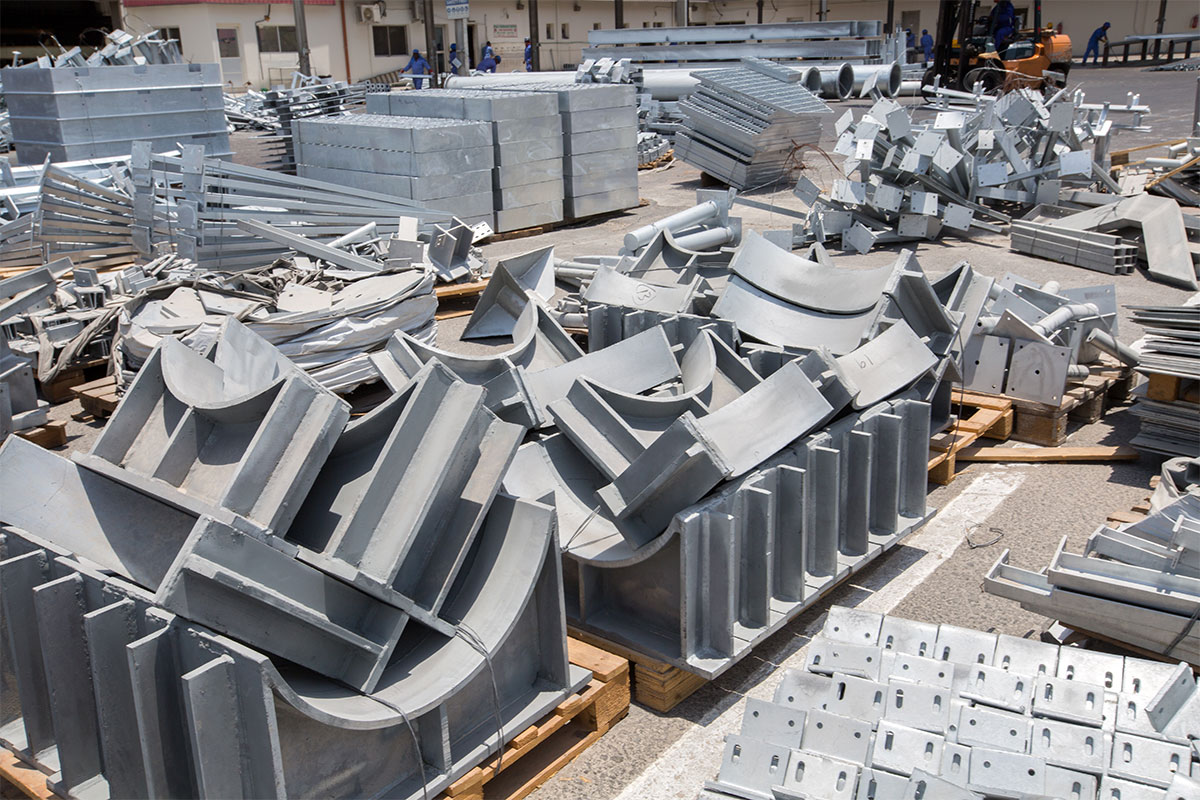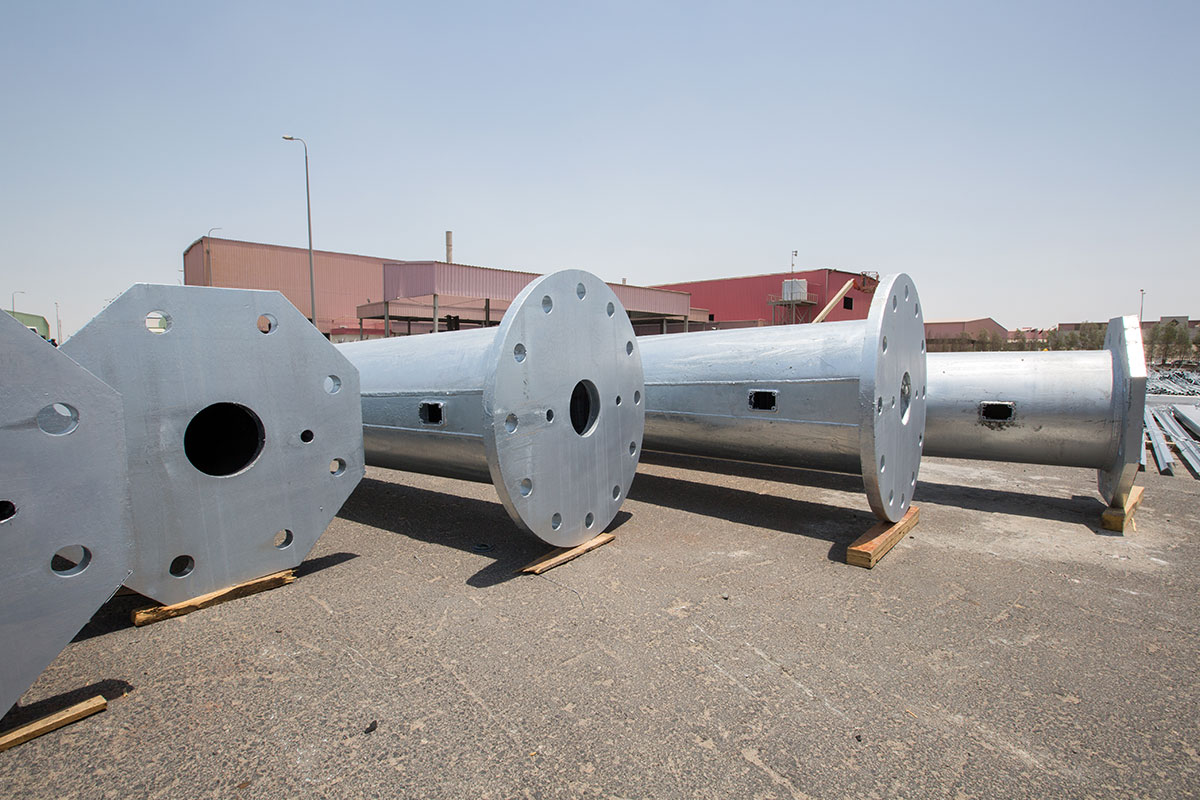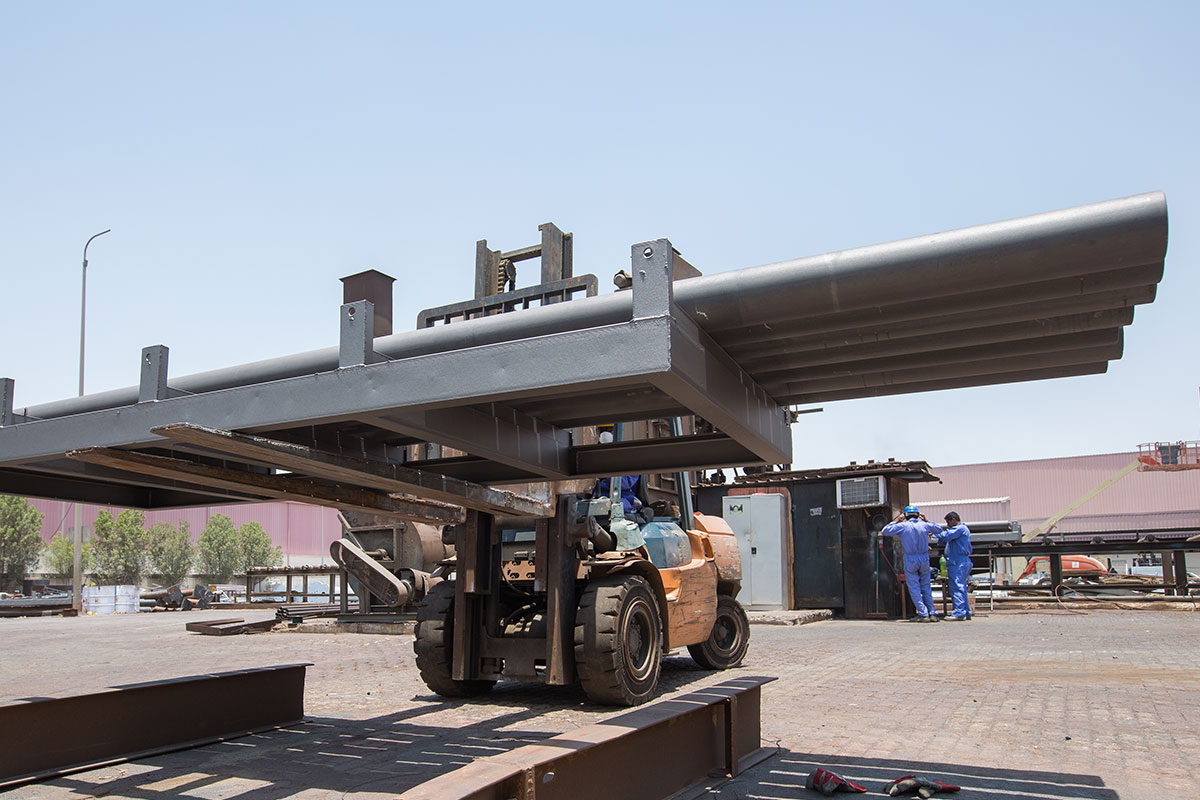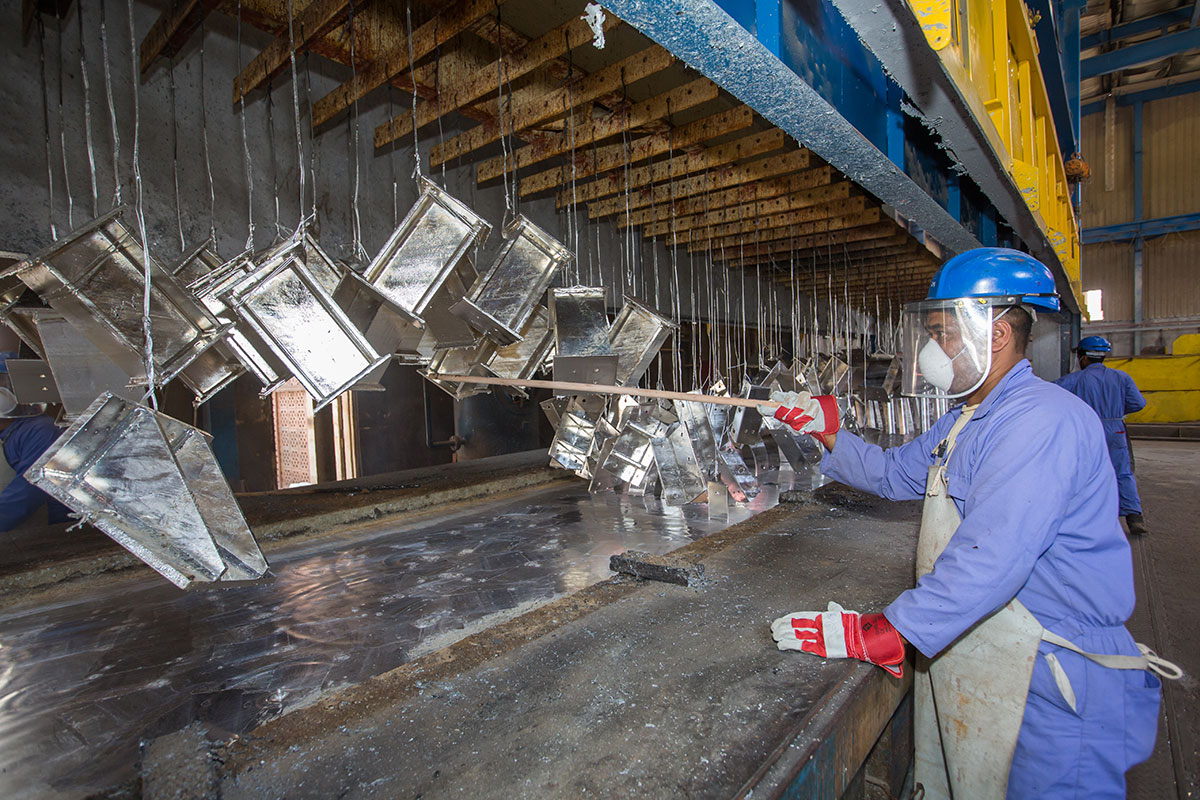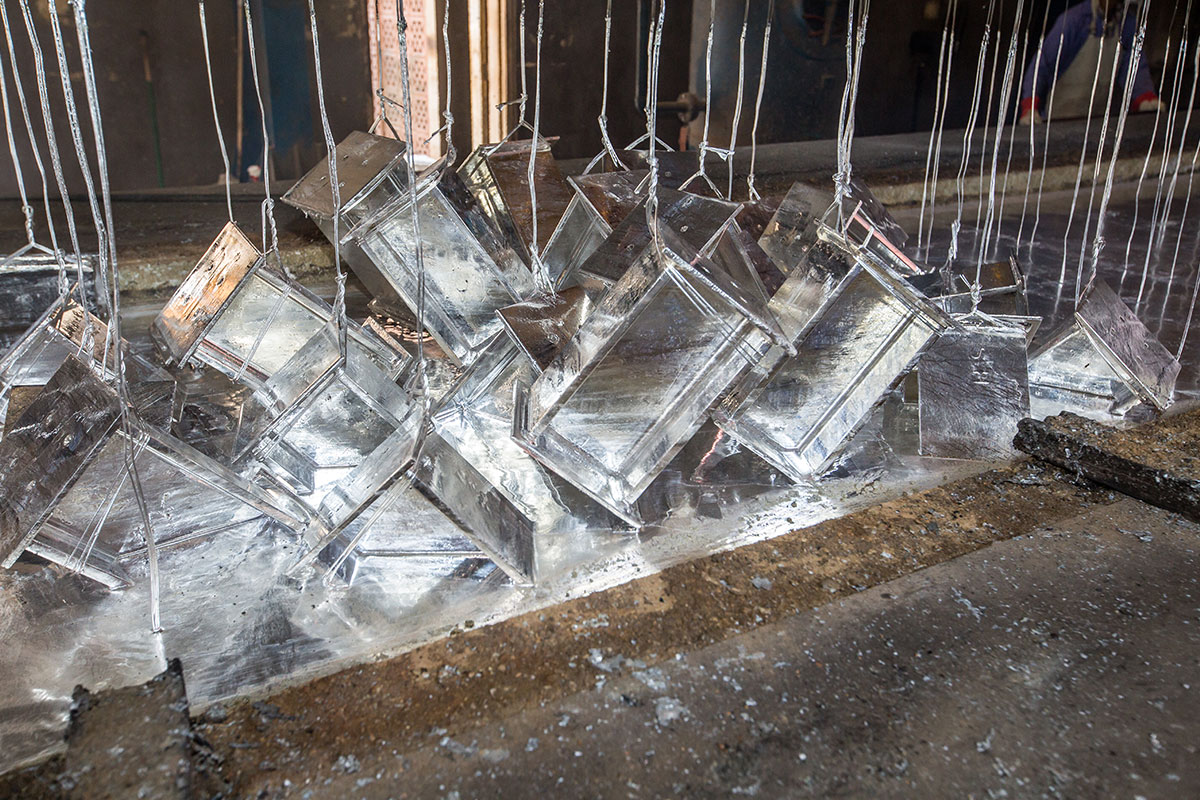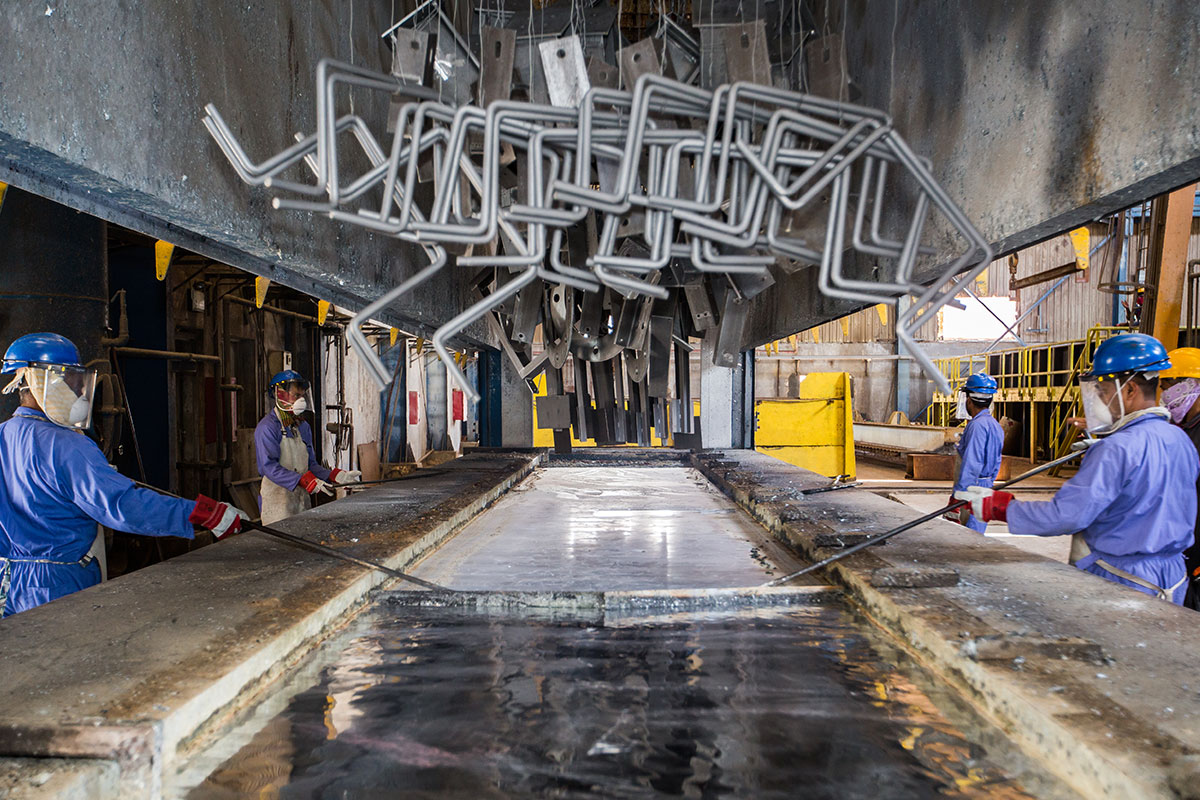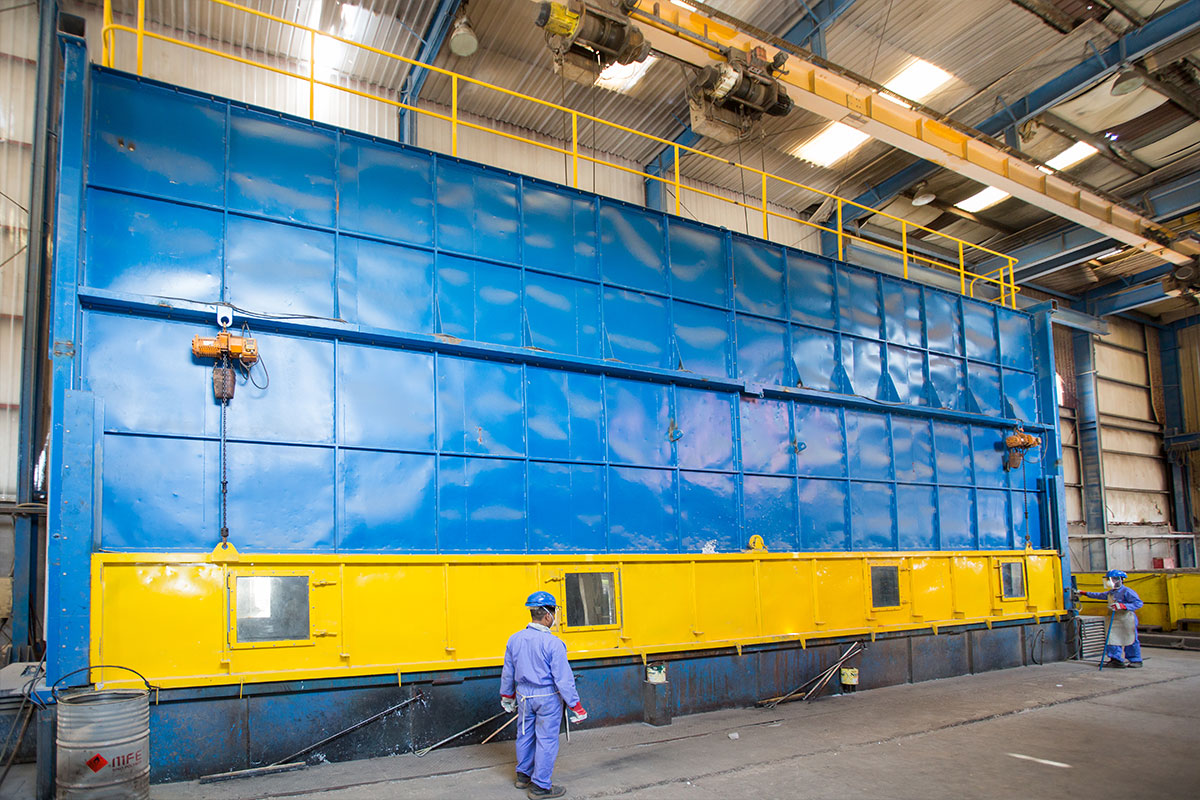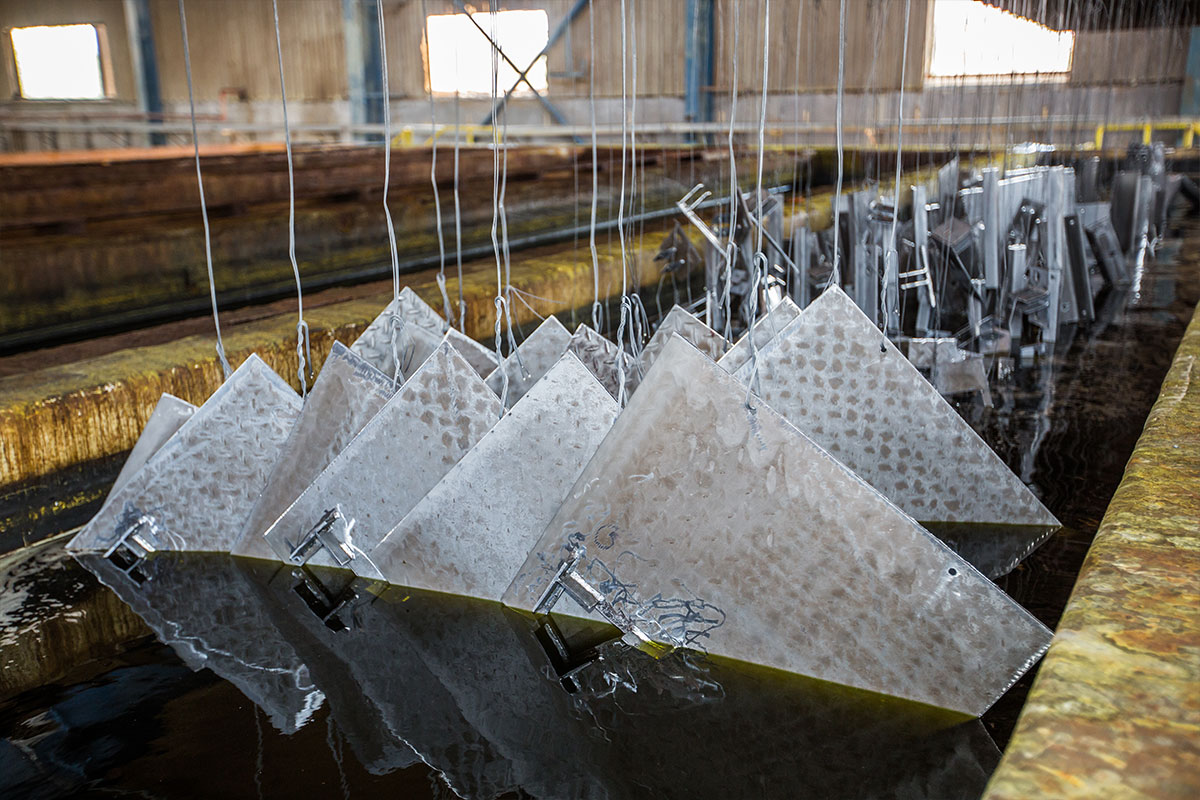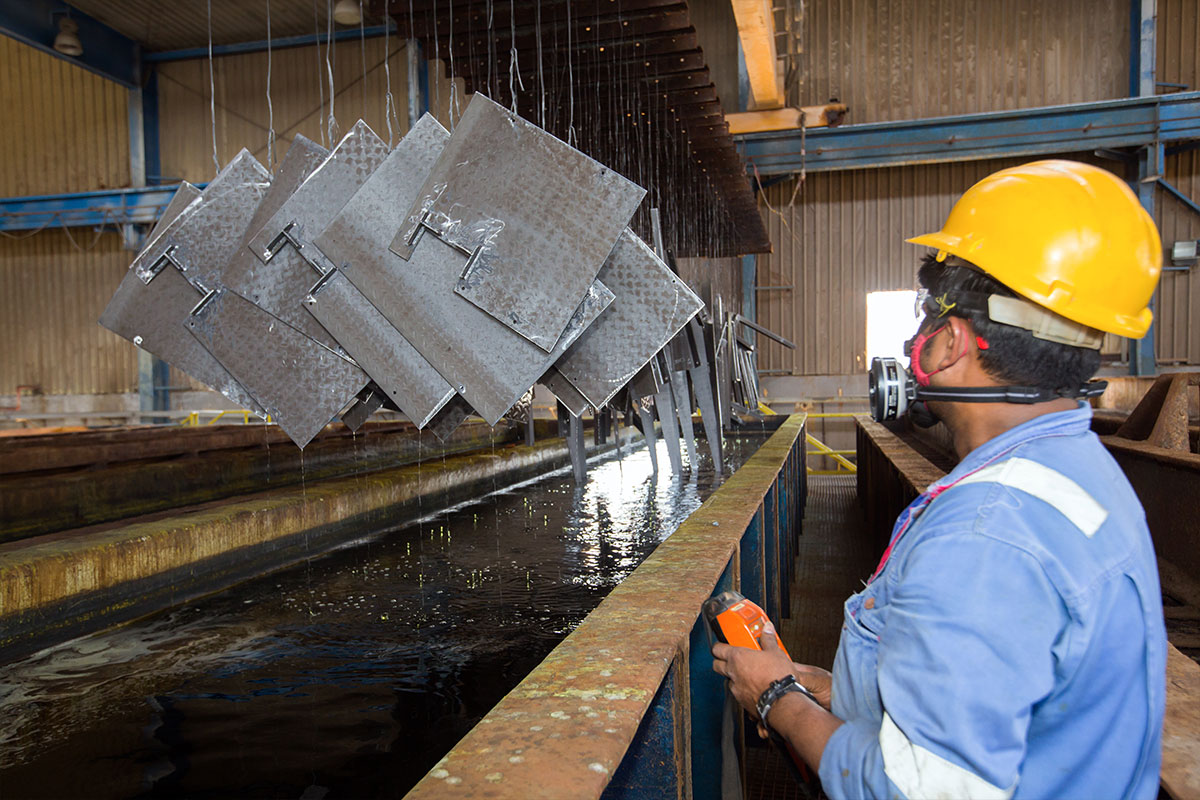 Location
Contacts
Working Hours
Building-702, Zone-81, Street-200, New Indusrial Area
4411 4852 | 4411 4674 | 4411 4675
Sat-Thurs 6:00 am - 9:00 pm | Friday 6:00 pm - 3:00 pm