WHO WE ARE
Providing tailor made corporate travel management solutions.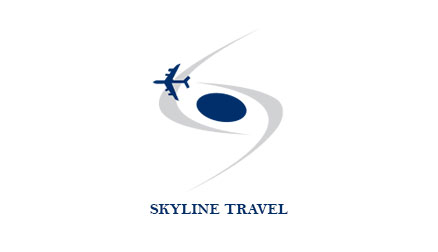 Affiliates
Established in 1973, Skyline Travel, an IATA accredited travel management company, is focused in providing tailor made corporate travel management solutions.
Skyline Travel
Over these years the company has won several awards and recognitions from all major airlines and other organizations for top performances. Today the company has been recognized as one of the leading players in Qatar's travel industry.
Skyline Travel is authorized to issue tickets for all major airlines and provide travel & destination management services such as worldwide accommodations, rent a car services, cruises, packages, travel insurance etc. The company has tie ups with leading consolidators in hospitality industry and International Rent-a Car Companies and are authorized to issue International Driving License.
We are proud that our clientele ranges from the best corporate houses in the country to upcoming organizations. We are catering to an array of companies that includes government, semi – government, multinational and private groups in the country. Skyline Travel, is a one-stop travel management company run by a professional team committed to provide 24/7 service.
Value Services:
Skyline Travel always thrives to add value for our clients through services listed below
All Airline Ticketing and related services
Worldwide Accommodation services
Worldwide Rent-a-Car services
International Driving License
Travel Insurance
Tour & Leisure Packages
Cruises
On Demand Services:
Visas
Destination Management Services
Conferences & Meeting
Foreign Exchange Services
Airport Meet & Greet Services
Delivery of Travel Documents
Local Assistance & VIP Services
Service Highlights
Uninterrupted Service
Office ttimings: Sun-Thur – 08:00 – 18:00
Pilot Line Facility
One central telephone number – 44489089 – multiple extensions, takes care of all travel service requirements for our clients. We have pilot line with hunting facility.
Certifications:
IATA (International Air Transport Association)
Civil Aviation Authority – Qatar
Chamber of Commerce – Qatar
Top Performance awards from various Airlines & Suppliers
We have a dedicated team of well-qualified and experienced professionals committed to providing reliable and personalized travel services to our corporate clients. At Skyline Travel, our efforts are to provide the clients with the best travel solutions tailor made to their business objectives. Our client-focused approach ensures that we offer the most suitable and cost effective travel solutions at all times.
Location
Contacts
Working Hours
Almana Tower, Airport Rd
Sun-Thu - 08:00 - 18:00